!!! BEST OF THE BEST 2011 !!!
As I am promised, here is results for 2011:
BEST ROCKABILLY ALBUM OF 2011
Pike Cavalero & The Gentle Bandoleros
"...In Just A Matter Of Manners"
SLEAZY RECORDS
http://www.myspace.com/pikecavalero
BEST ROCKABILLY SINGLE 2011
Hillbilly Moon Explosion feat Sparky
"My Love For Evermore"
http://www.myspace.com/hillbillymoonexplosion
(from album "Buy, Beg Or Steal")

BEST PSYCHOBILLY ALBUM 2011
Spellbound
"Stir It Up"
Drunkabilly Records
http://www.drunkabilly.com/Scripts/default.asp
http://www.myspace.com/spellboundmusic
BEST ROCKABILLY BOX SET 2011
Elvis Presley
"Young Man With The Big Beat"
Sony Legacy Edition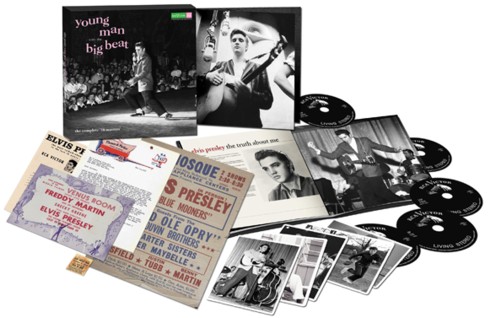 BEST DVD ISSUE 2011
The Meteors
"Pure Evil Live"
People Like You Records
(http://www.peoplelikeyourecords.com/newsdetailed.aspx?IdNews=9827&IdCompany=5)
:::::::::::::::::::::::::::::::::::::::::::::::::
All the best to all visitors of this blog. And this is not end of 2011 post yet :) ... Still I will put another good mix (one file, WAV format) of modern rockabilly songs. Those three winners are best of the best in 2011 re rockabilly / psychobilly scene. There was of course other very good releases (like new albums from Hickswille Bombers, The Sabrejets, Kansas City Cryers, Johnny Nightmare, Sir Psyko And His Monsters amog others).
Thank you all ... stay with 706ers.blogger.ba
Lab3352